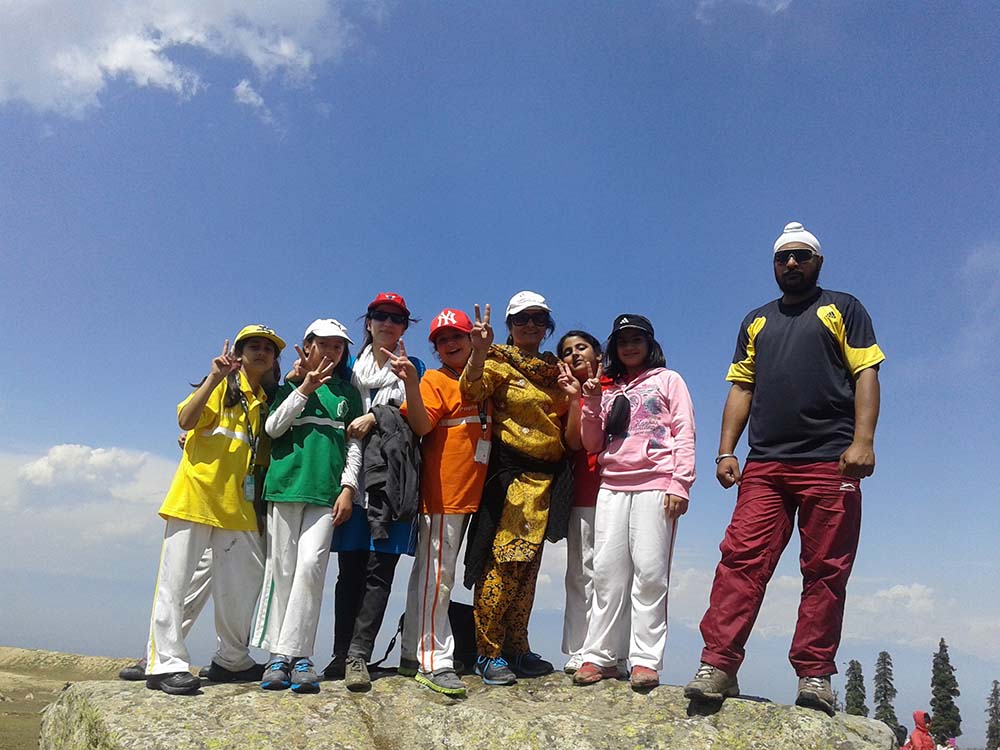 Trekking to Gulmarg by Class 4th
---
"Never measure the height of a mountain until you have reached the top. Then you will see how low it was."
DPS has always tried to inculcate the spirit of adventure among the students. It believes in propagating adventure spirit and zeal for the outdoors at the elementary level and exposing children to the beauty of nature for their wholseome development.
Outdoor group activities and nature consciousness have an innate advantage in moulding a child's character.
On 9 June, 2014 the second group of students left for trekking. The trekking started with enthusiastic students arriving promptly at 8:00 am with their equally enthusiastic parents. Seeing the students entering the amphitheatre with their baggage was a exhilirating enough in its own way.
97 students with 58 boys and 39 girls of DPS participated in the trekking. The group was being led by Mr Tajendar, Ms Nasreen Qadir, Ms Tawheeda, Ms Aliya, Ms Rukhsana, Mr Bilal Mr Srivastav & Mr Rana.
The participants left the school at 9:00 am in 4 buses along with the teachers and reached the destination at 4:00 pm. The lodging was given by the IISM, Gulmarg. Students arranged their lodging in the rooms and got fresh, and then they proceeded to the canteen area for lunch. After lunch, they got ready for a light trek to Tiger Valley. They woke up next day and ensued for a morning walk and exercise. They were also taken to (Khilanmarg Glacier). In the evening they had a cultural programme and the chief guest of the programme was Principal, IISM, Col. J. S. Dennel. He interacted with the students & teachers and appreciated the school management for providing students with the opportunities to develop leadership qualities among them. The students were surprised when they were invited to a campfire.
The next day they were taken to KANCHENJUNGA MUSEUM where they were informed about the various adventure sports and the tools and equipments needed for the same. After exploring the museum, the students were taken to the Amusement Park where they had a lot of fun and frolic. Then they were taken back to IISM for lunch and afterwards were instructed to pack their belongings for the return journey.
Parents fetched their wards from the school at around 7:00 pm. They were pleased to see the children with hearts full of sweet memories of the camp.
Invalid Displayed Gallery