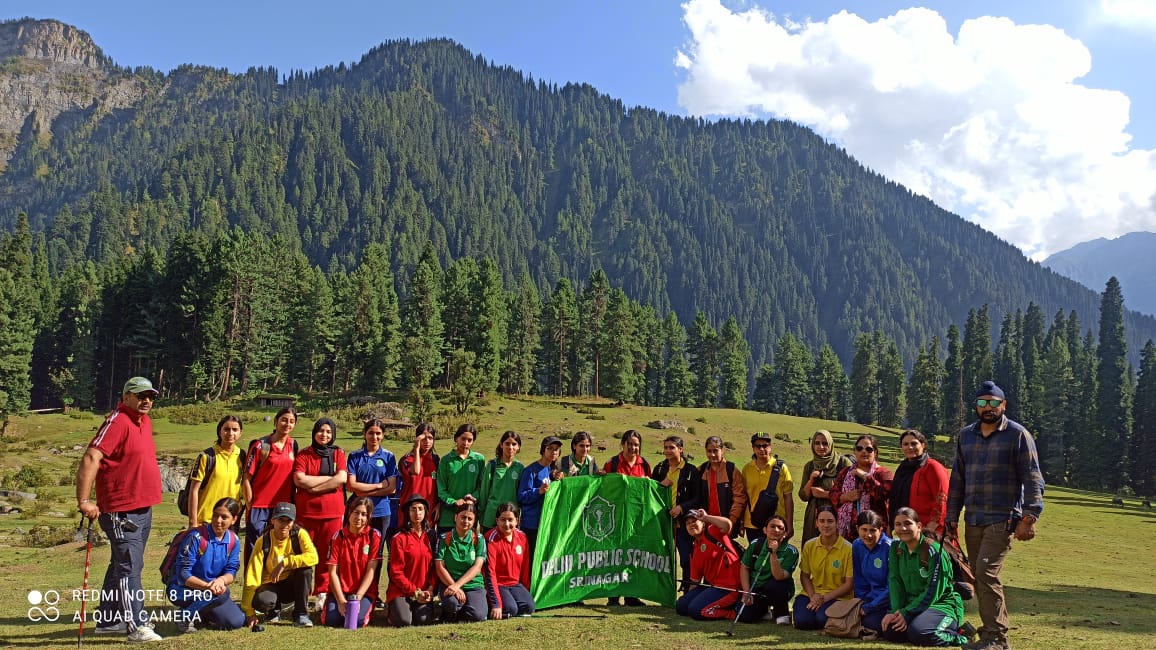 Unforgettable Adventure Camps at Aru Valley Pahalgam
---
The adventure camps organized by Delhi Public School, Srinagar for grade 6 and 8 students at Aru Valley, Pahalgam was a resounding success. Approximately 480 students participated in this three-day, two-night camp, divided into 10 different groups comprising 50students from each group. The camp aimed to provide students with an opportunity to engage in adventurous activities, develop their teamwork skills, and create lasting memories.
Upon arrival at Aru Valley, the students embarked on an acclimatization walk to get acquainted with the surroundings. This walk allowed them to adapt to the altitude and become familiar with the campsite, ensuring their safety and well-being throughout the camp.
The second day was dedicated to trekking to various adventurous locations. The students explored picturesque spots such as Lidderwat, Green Top, Koot Pathri, River Point, Posh Pathri, and many more. These locations offered breathtaking views of the valley, lush greenery, and crystal-clear streams, making the trekking experience truly exhilarating.
The students, accompanied by experienced guides and instructors, learned about the local flora and fauna, creating an educational aspect to their adventure. This exploration allowed them to connect with nature, develop resilience, and foster a sense of appreciation for the environment.
The students returned to the base camp where a range of recreational activities awaited them. These activities included team-building exercises, group games, bonfires, and cultural performances. The students enthusiastically participated in these activities, fostering camaraderie and friendship among the participants.
The adventure camp at Aru Valley, Pahalgam proved to be an extraordinary experience for the grade 6 and 8 students. The camp not only provided an opportunity for physical activities and adventure but also instilled important life skills such as teamwork, resilience, and appreciation for the natural world.
The students thoroughly enjoyed the acclimatization walk, challenging treks, and engaging recreational activities. The camp created memories that will be cherished by the participants for years to come. The success of this camp highlights the importance of outdoor experiential learning in fostering holistic development among students.
The adventure camp at Aru Valley was undoubtedly a remarkable experience, leaving an indelible mark on the young minds of the participants.