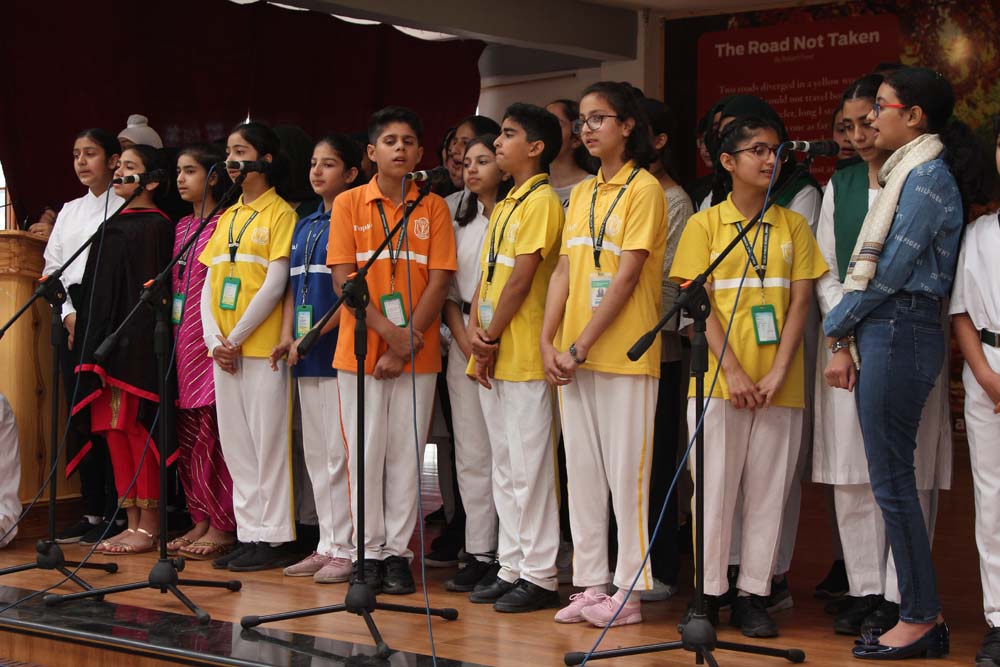 Urdu and Hindi language festival organised for grades V to VIII
---
An incredible and successful language festival was organized by Urdu/Hindi department on 29th and 30th of August 2022 for class V to VIII. In the said programme students have presented many versatile items for the promotion and upliftment of urdu and hindi language. All the corridor and classroom boards were decked up with beautiful charts displaying the richness of languages.
In indoor stadium, the event was celebrated with grand assembly wherein the children presented and performed various programs. On day 01(29th of August), grade VII-VIII were performers and grade V-VI played the role of audience while as day 02 (30th of August) grade V-VI performed wide range of programs and grade VII-VIII enjoyed as spectators.
On both days, program was started with morning prayers followed by various performances like mushaira, dance, speeches, khabarnama, tarana e hind, tarana e urdu, qawali, nazm, gazal, kahaniya and many more.
All the four aspects of a language (Reading, Writing, Speaking & listing) were put into practice to ensure the prolificacy of the event.
The beauty of the event was maximum participation by students. Many students performed in indoor stadium while as others participated in class performance. The involvement of all the children along with staff of various faculties made this festival praiseworthy.