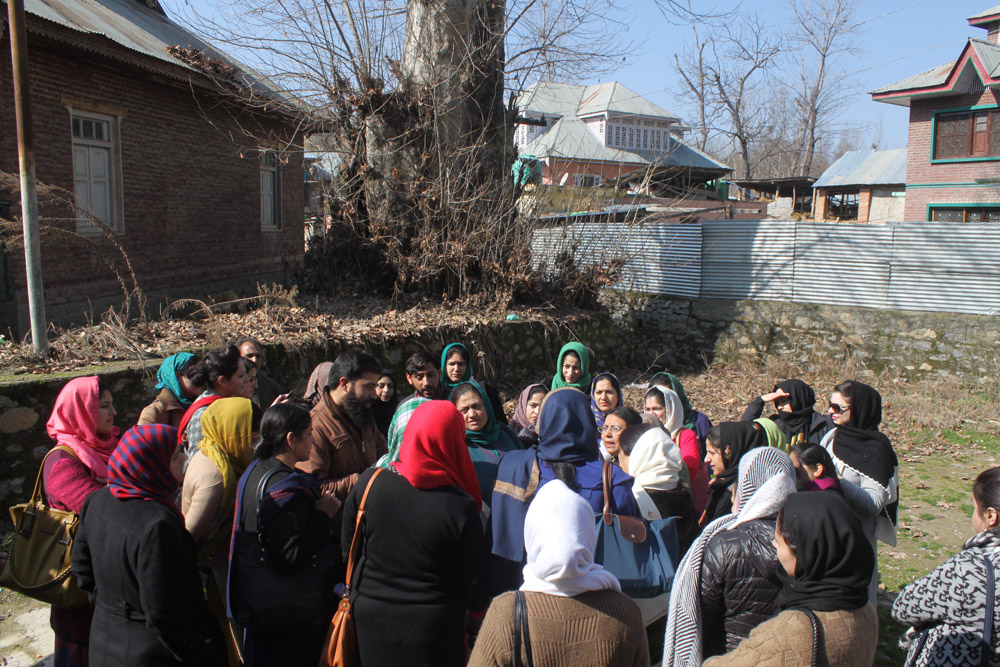 Visit to Chandhara Village
---
The visit to Chandhara was an incredibly enriching experience for our Tiny Tot's teachers on Friday morning. The day started with a bus ride from our school to the beautiful village. Surrounded by saffron plantations and characterized by air laden with the exhilarating smell of spices, Chandhara is a village in Pampore Tehsil in Pulwama district of Jammu and Kashmir.
The purpose of the visit was to make teachers aware about the services offered by our school in the village. Our school has helped reconstruct a local school called Hanfiya Islamic Educational Institute in Chandhara. Our teachers were welcomed by the headmaster and other staff members of the Hanfiya institute. The reconstructed school has a good infrastructure with well ventilated 18 classrooms and 6 washrooms. The teachers appreciated the efforts of our school in equipping the adopted school with all necessary resources like community centre and by maintaining a playground for conducting of various tournaments.
Walking down the streets of Chandhara village, the locals made our teachers acquainted with the life of legendary figure Habba Khatoon, a famous Kashmiri poetess. Teachers excitedly recounted the history of the poetic legend produced by this place. They visited the fountain near the Sultanul Arfeen Masjid where Habba Khatoon used to sit everyday and sing songs.
It was a memorable experience which was concluded with serving traditional Saffron Kahwa and Kashir Bakarkhani to the teachers who relished the refreshing Kahwa.
The locals in the village while interacting with our teachers appreciated the efforts put in by DPS Family in preserving the heritage of the place. We thanked the locals and left back with the motive "Service Before Self".