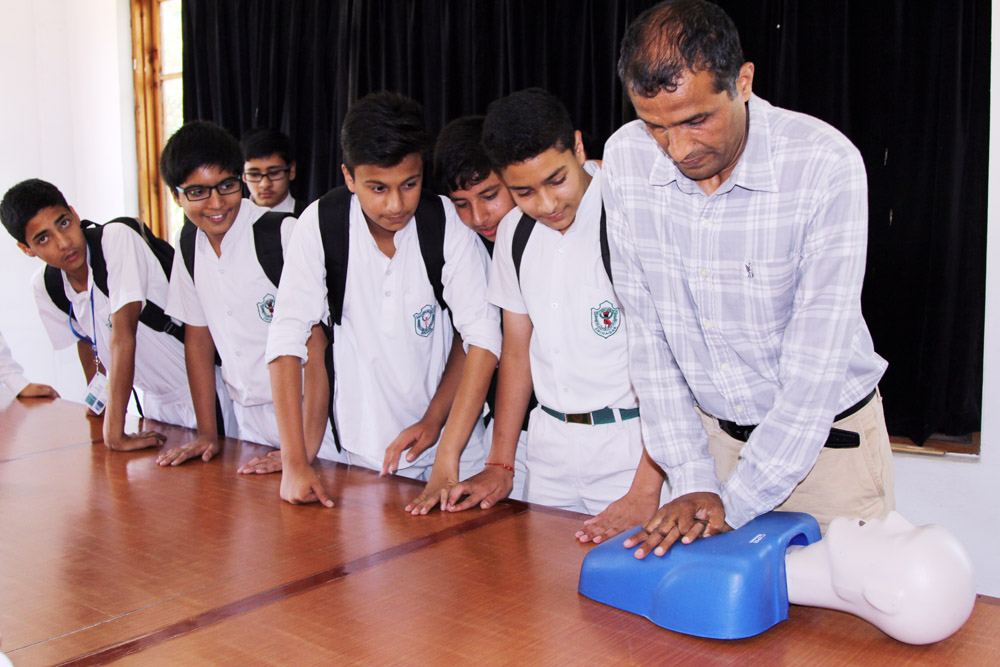 Workshop on Basic Life Saving & Stabilisation
---
The team of doctors from Directorate of Health Services Kashmir, led by Dr. Rashid Para imparted basic life support training to students of class 9th and 10th of DPS Srinagar on 29th and 30th of July 2015. The students were given a presentation on BLS and made to learn the skills.BLS is an initiative of DHS Kashmir to reach out to all strata of society to make them learn this simple art which can help anybody to provide pre-hospital care to any victim in distress.
The team comprised of:
  Dr. Rashid para (consultant)
  Dr. Manzoor Rather(consultant)
  Dr Nahid Anjum
  Dr. Ijtaba shafi
  Dr Aijaz Ahmad
  Dr. Sabeena
  Sister Nighat
The event was coordinated and managed by medical centre DPS Srinagar.