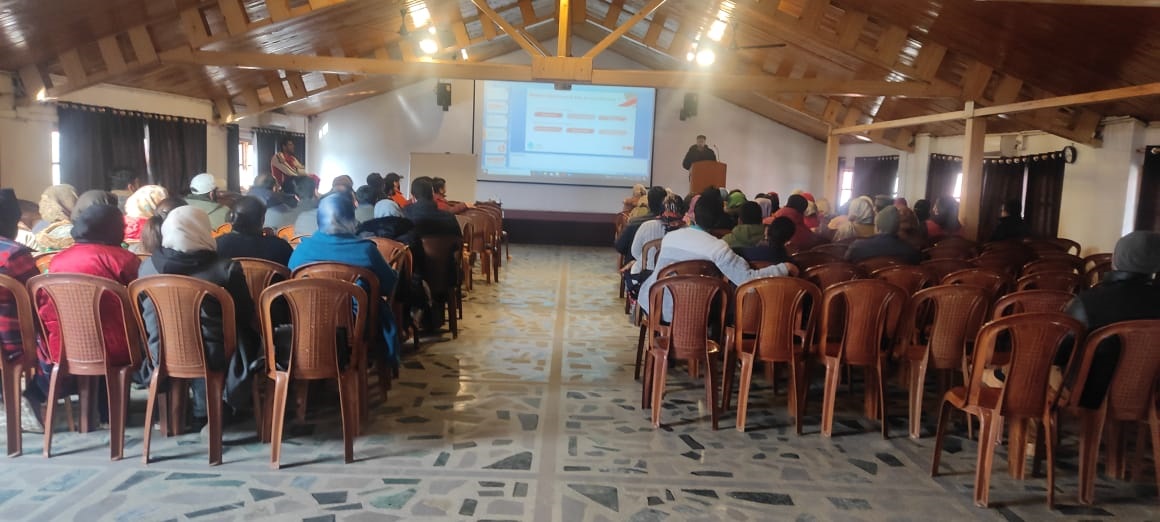 Workshop on 'Financial Literacy' conducted at DPS Srinagar
---
CBSE conducted a workshop on 'Financial Literacy' for its staff and teachers from various CBSE affiliated schools at Delhi Public School, Srinagar on February 10, 2023. The workshop aimed at exposing teachers to various financial skills, including personal financial management, budgeting, and investing. 90 teachers from six CBSE affiliated schools from the Valley participated in the workshop.
The resource person for the workshop was Mr. Sabzaar Ahmed – a trainer associated with NSE. After briefing the participants about himself and NSE the trainer gave an overview of regulatory bodies like RBI, PR, SEBI, NCFE, FETP. He then began his session by talking about financial planning and how financial literacy is important in today's time. Moreover, the government is planning to introduce classes on finance from 6th standard onwards.
He emphasized on the importance of having education on financial matters both for school going children and working-class people. He disclosed that a mere 27% population of India is financially literate.
Further, he provided a detailed account of financial planning at various stages of life.
In the early twenties, as students, most of the financial worries are limited to buying a pair of sneakers or a gaming console. But later, when they start focusing on careers, get into jobs, start earning and taste financial independence for the first time, the whole perspective towards life gets changed.
Next, the resource person gave a brief about life stage planning right from 23 years to 90 years of age. For mid-career group, he said, by the time one enters their thirties, more responsibilities come one's way at the home, office, and most likely start a family. In their forties, the kids have grown up and planning for higher education have become other priorities.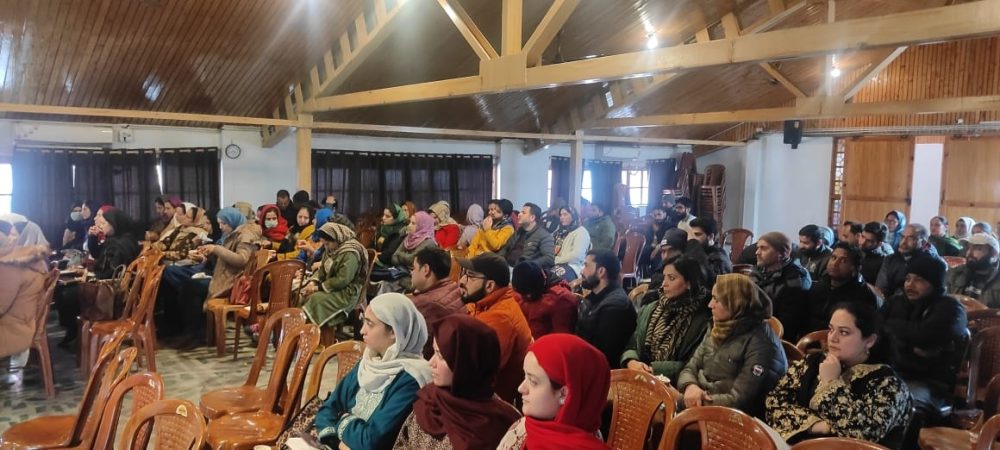 In the fifties and early sixties, the retirement, health of the parents, and the marriage of children are some of the most important considerations. In the sixties, health, and retirement take center stage in one's mind space.
Post 60 the most important concerns remain of being solvent and healthy. Here contingency funds for which savings are an essential tool can be utilized in post retirement life.
And about the retirement challenges and its securing, the trainer shed light on how to diversify our savings and also about the emergency fund and how it all should be planned out beforehand.
Then he talked about banking in detail, types of accounts that are involved like savings accounts where there is no investment and is a short-term savings.
Recurring deposits, which is basically saving for special occasions like buying a car. Then he emphasized on a national savings certificate account, which has a 0% risk factor involved and one can invest from as small as 100rs.
Fixed deposit – FD and Real rate of return (RRR) which is called investment were also talked about.
He then moved on talking about public provident fund where we can open accounts at government institutions like post offices, PNB saying it's much better and every person should have an account.
He explained digital payments, like internet banking, mobile banking , mobile wallet, point of sale or IMPS besides he also talked about insurance, like life and health.
The workshop received unanimous praise from the participants, who expressed their gratitude to DPS Srinagar for hosting the workshop. Abdul Hamid Bhat , a teacher at Sainik school Manasbal said, "Before today, I had never paid any attention to my financial health and financial planning. Today, however I have realized that financial planning is not the prerogative of only the elite and high earners. Anyone can enjoy the benefits of financial security provided they plan it right. I am grateful to DPS Srinagar for this epiphany. Expressing gratitude to the speaker, the Principal Shafaq Afshan said, "At DPS Srinagar we have always been committed to a holistic development of our staff and students, and better financial planning is one of the keys to this development. We are delighted to have hosted this workshop and contributed to the betterment of our colleagues."