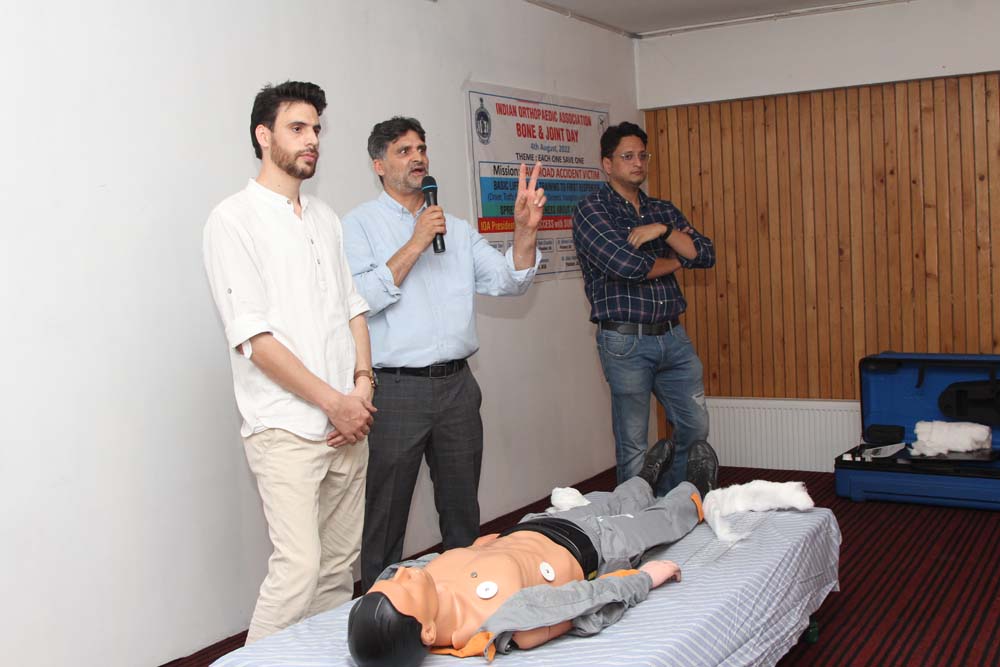 Workshop on Orthopaedics organised at school
---
With the intention to spread the Knowledge of Orthopaedics and update the knowledge of staff members, an awareness workshop was organized on Saturday, August 05, regarding Basic Life Support by Dr. Altaf Kawoosa, Professor, Department of Orthopaedics, Govt. Medical College Srinagar and his team of doctors from Bones and joint Hospital, Barzulla Srinagar.
Dr. Kawoosa specializes in Limb lengthening and deformity correction (Ilizarov technique), Arthroscopy, & Trauma specialist. The aim of the workshop was to provide an introduction to the fundamentals of orthopedic skills, practiced in a safe, monitored work environment focused on first responders at the accident site like traffic police, drivers, students, and common people.
It was a very interactive and informative session where the school drivers and other staff members were given training for the management of Epitasis, Choking, and Cardiopulmonary resuscitation.