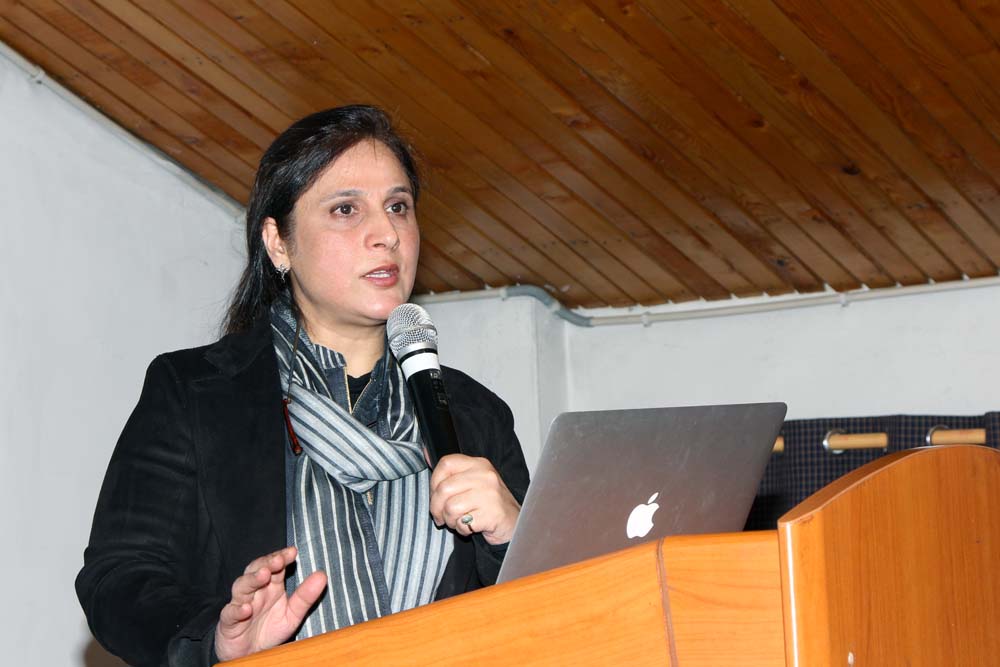 Workshop with Dr. Zahida Shah on Life Style and Women Wellness
---
DPS Srinagar has always promoted physical and mental wellness and has held a number of workshops in the past for students as well as staff with different experts, giving them useful information and abilities to improve their health. Continuing with such initiatives, DPS Srinagar organized a Lifestyle and Women Wellness workshop with Dr. Zahida Shah for staff and teachers on February 23rd, 2023 in which around 120 members participated. She took the participants on physical and mental health journeys, shared her extensive knowledge and expertise in the field of health and fitness, providing practical suggestions and approaches to help enhance fitness-life balance.
The resource person of the workshop, Dr. Zahida Shah is an obesity medical consultant enthusiast about her aim to motivate and support people to have lifestyle changes irrespective of age, gender and health. She is the Founder of Mother Care Clinic and has been working as an obesity management and lifestyle disorder consultant in her Clinic in Kashmir since 2003, and providing a platform for individuals where they can feel free to engage with skilled professionals for constant support, guidance and encouragement in this journey towards better health.
A majority of people today have a sedentary lifestyle, which has contributed to a lot of weight and obesity related problems, she quoted. Other workshop topics included: exercise, healthy eating, lifestyle management, as well as how to deal with such concerns as sleep problems, difficult emotions, weight loss, communicating with family, friends and coworkers. The workshop was thought-provoking and highly participatory. During the workshop, participants made a lot of queries which were addressed by the experts.