---
Guestbook
Very impressive school facilities and very impressive students. Congratulations and all the best.
---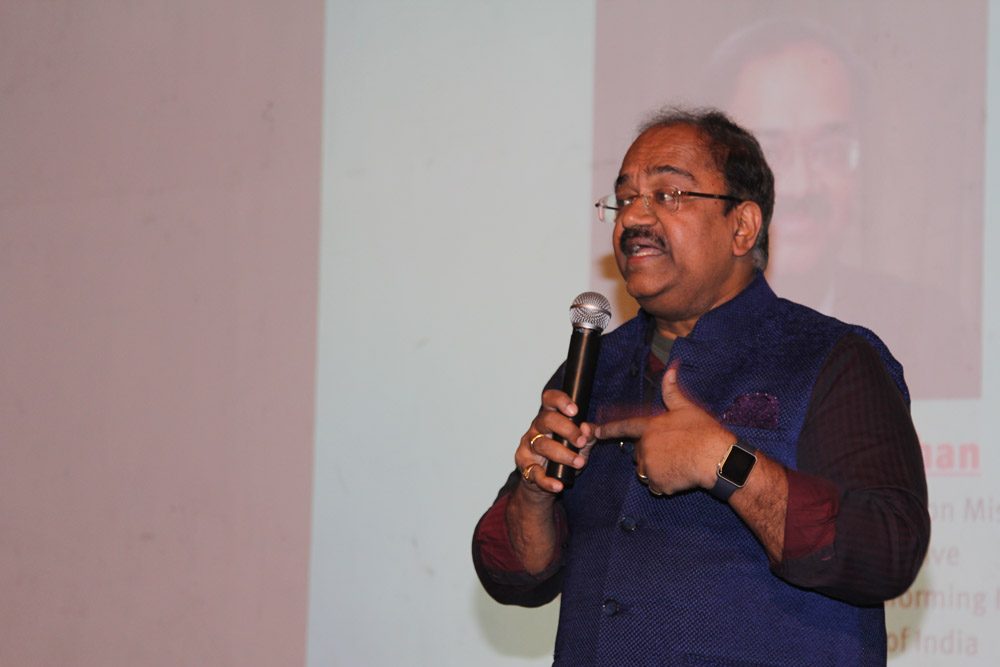 R Ramanan is the Mission Director of the Atal Innovation Mission – a national Innovation initiative NITI (National Institution for Transforming India) set up by the Government of India
Atal Innovation Mission (AIM) including Self-Employment and Talent Utilization (SETU) is Government of India's endeavour to promote a culture of innovation and entrepreneurship. Its objective is to serve as a platform for promotion of world-class Innovation Hubs, Grand Challenges, Start-up businesses and other self-employment activities, particularly in technology driven areas.
The Atal Innovation Mission shall have two core functions:
1) Entrepreneurship promotion through Self-Employment and Talent Utilization, wherein innovators would be supported and mentored to become successful entrepreneurs
2) Innovation promotion: to provide a platform where innovative ideas are generated through
Atal Tinkering Labs
Atal Incubation Centers
Scale-up support to Established Incubators
R Ramanan was previously Managing Director & Chief Executive Officer and member of the Board of Directors of CMC Ltd., a subsidiary of the globally acclaimed Tata Consultancy Services (TCS).
Ramanan's illustrious career in the IT industry spans more than three decades when he joined TCS in 1981 after graduating from IIT Mumbai in Electrical Engineering. Ramanan played an instrumental role in the growth of TCS with a variety of responsibilities ranging from software product development, technical marketing, global business development, and general management of large delivery centers of TCS.
Ramanan led CMC's rapid transformation from a domestic government organization to a global IT systems engineering and integration organization. Under his leadership CMC share price grew over 2100% between October 2001 to 2014, its operating profits over 1338%, with over 72% of its business coming from the overseas markets and leading to its successful amalgamation into TCS in 2015