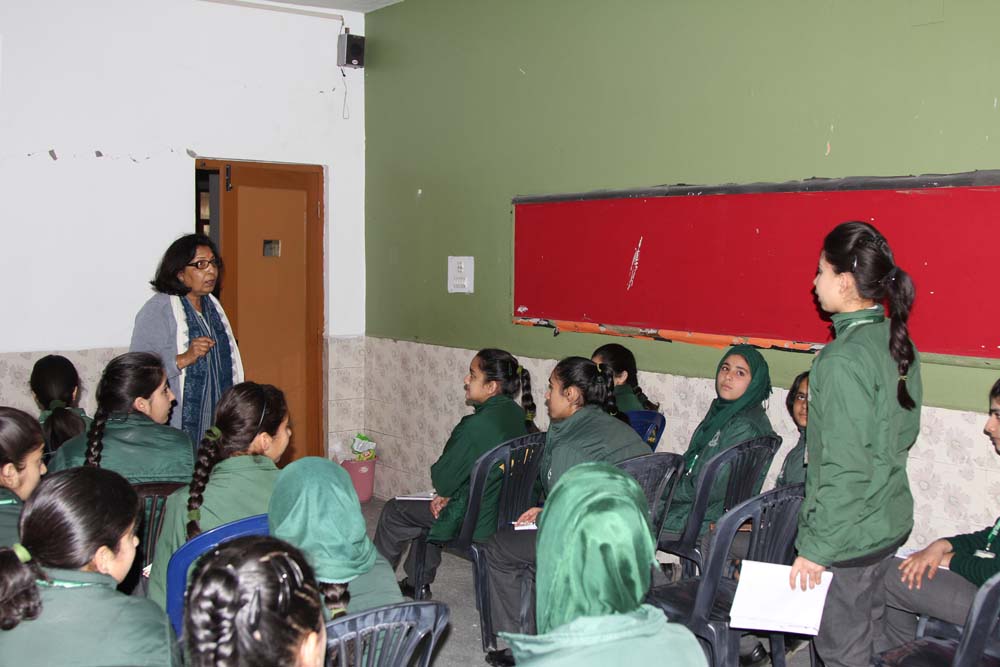 A 10 days workshop on woman safety training program Self-protection Awareness & Familiarity Exchange (SAFE) was held from 6 April, 2016 to 16 April, 2016 in our school. The workshop was attended by students of class 6th to 8th in which girl students were trained to strengthen their body, emotions and intuition to equip them to take charge of their own safety and boys were trained to become active partners for girls and women safety. Goal and focus of SAFE workshop was to give woman's "self- protection" and not self-defence and to engage young boys and men to become active partners in this.
During the course of the workshop various activities were conducted like Role Plays, Power Point Presentation showing how we can be safe from bullying, security from the outer world. The workshop emphasised on the safety at three levels viz a viz Body, Mind and Soul. Workshop also provided information and essential safety tools necessary for one's physical, mental and spiritual fitness.
Workshop was conducted by Dr. Renu Suri, Mr. Surinder Suri and Ms. Kanwal Preet Kaur.