DPS Srinagar Outshines in the Inter DPS (Zone -1) Football Tournament 2013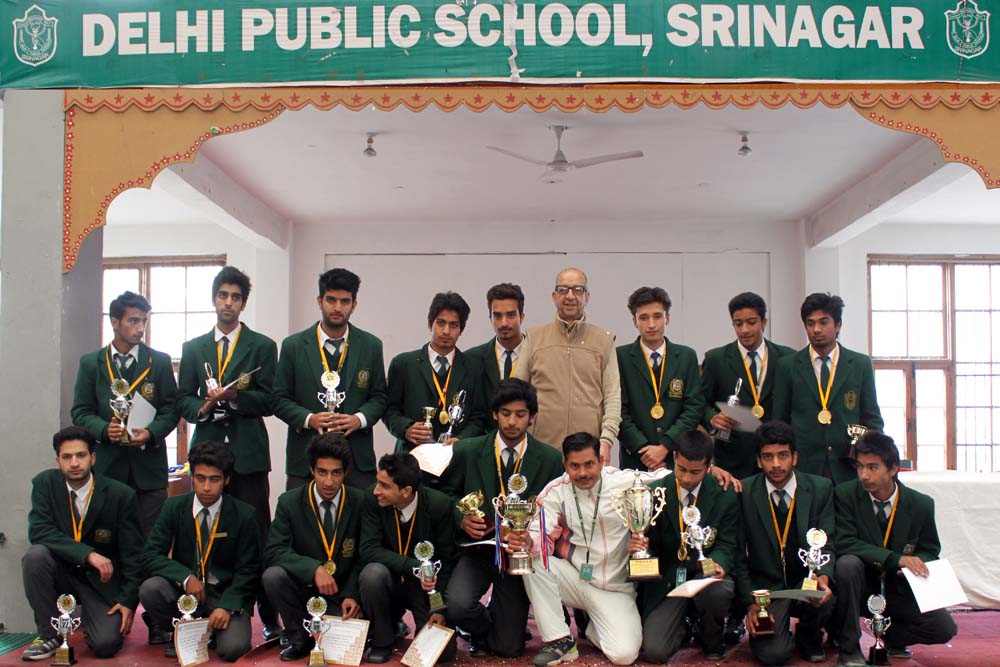 Our Football team represented the school in the Inter DPS football Tournament 2013 from 24th to 26th of October, 2013 held at Amritsar. The opening match was played between DPS Srinagar and DPS Rohtak in which DPS Srinagar won by 2-0.The second match between DPS Srinagar and DPS Karnal was again won by DPS Srinagar scoring 4-0.DPS Bhatinda lost the third match against DPS Srinagar scoring 0-2. In the semifinals, DPS Srinagar beat DPS Jhakri by 4-0 qualifying for the Finals where in DPS Srinagar triumphed against DPS Amritsar scoring 3-0.Our Team won the tournament with a total score of 15-0.
A gist of the special prizes won by our students:
Best Striker-Shazan Ali
Best Mid Fielder-Abrar Ali
Best  Goal Keeper-Aarsh Khan
Best Defence Line-Zeeshan, Al araf,Huzaif,Mubashir.