Friday Club Exhibition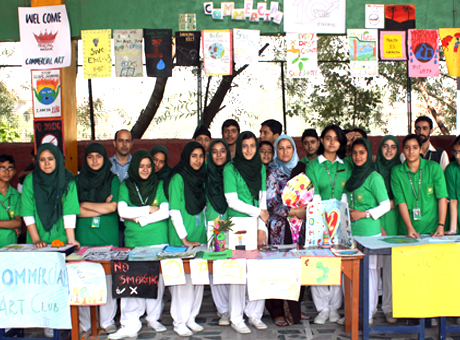 The school organized a mega exhibition on 6th September, 2013 under the banner "Friday Club Exhibition". This event gave the students a platform to exhibit all that they had learnt during the Friday club activities. The exhibits captivated the spectators and left them yearning for more.
The students were enthusiastically involved in displaying their talent and skills at their respective venues. Everyone was at his/her best, be it Theatre, Instrumental or Vocal music, Public Speaking, Paper Mache, Woodwork, Embroidery, Cooking, Information Technology, Pottery, Paper recycling etc. Principal, Ms Kusam Warikoo congratulated the students for this phenomenal effort.