Social Science Exhibition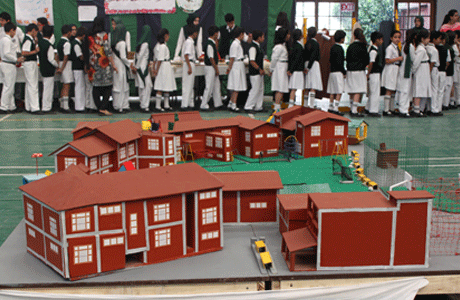 Social Science Exhibition on October 7th, 2013 showcased various projects and models prepared by the students as a part of their project-based learning methodology. The projects and models that were put on display were related to the field of social studies, encompassing the subjects History, Civics, and Geography. A walk through the history section was equivalent to a walk through time. There were models and charts depicting life right from the Stone Age to the Ages of Communication and Information Technology. One could find various beautiful and intricate models such as Qutub Minar, Jamia Masjid, Parliament House, Eiffel Tower and the model of the school as well.
The Exhibition also showcased realistic models of our world and the world beyond. Some of the models showcased the Earth's structure, while others focused on the topographical features of our planet. The different charts, models, and diagrams describing various flora and fauna were beautifully done by the students.