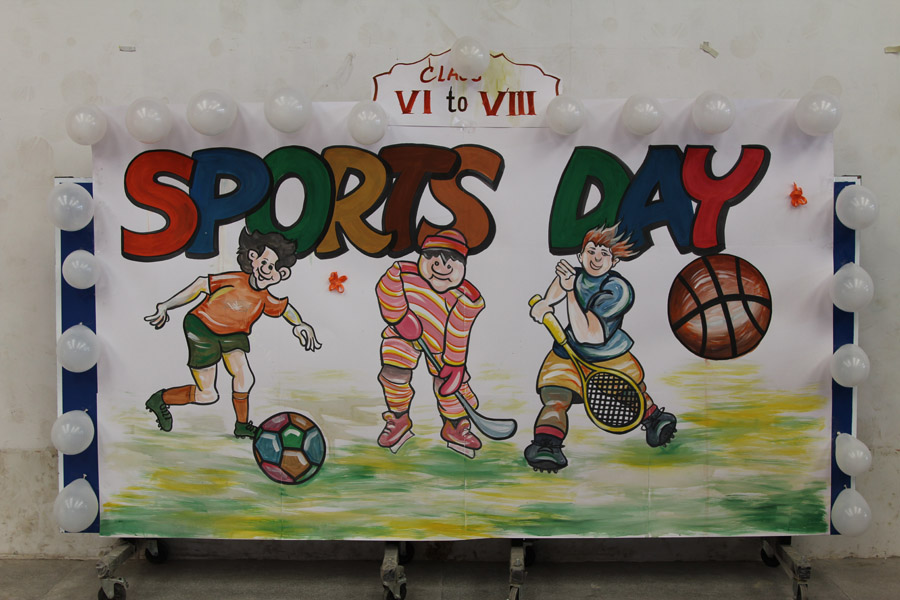 Although weather played a spoilsport, it however, didn't dampen the spirit of children who were keen to see the event get through. Though inclement weather forced the shifting of the venue, but the event could be seen awash with children going all out to making it more fun and enjoyable.
A brilliant show, this year had a lot of amusing additions on previous years to make it even livelier and fun filled. The event got underway with a prayer song; the Kashmiri version of "lap pa aati hai dua ban kay tamana meri" to call upon God almighty to show me the righteous path.
Following the prayer song were lined up a number of activities and programmes such as Mass P.T, dumb bells, lezim and yoga.  The aforesaid programmes had audience completely awestruck. In addition the  Gujrati folk dance 'dandiya' had audience taping their feet to the accompanied music.. Kashmiri Rouf and other regional folk dances of J&k such as Dogri, Ladhaki was a rich reminder of Kashmiri culture. The event was graced by The Chairman Mr.Vijay Dhar and The principal Ms. Kusum Warikoo who were all praise for the show. The effort put in by everyone from the wing to put up such a great show was highly appreciated by one and all.