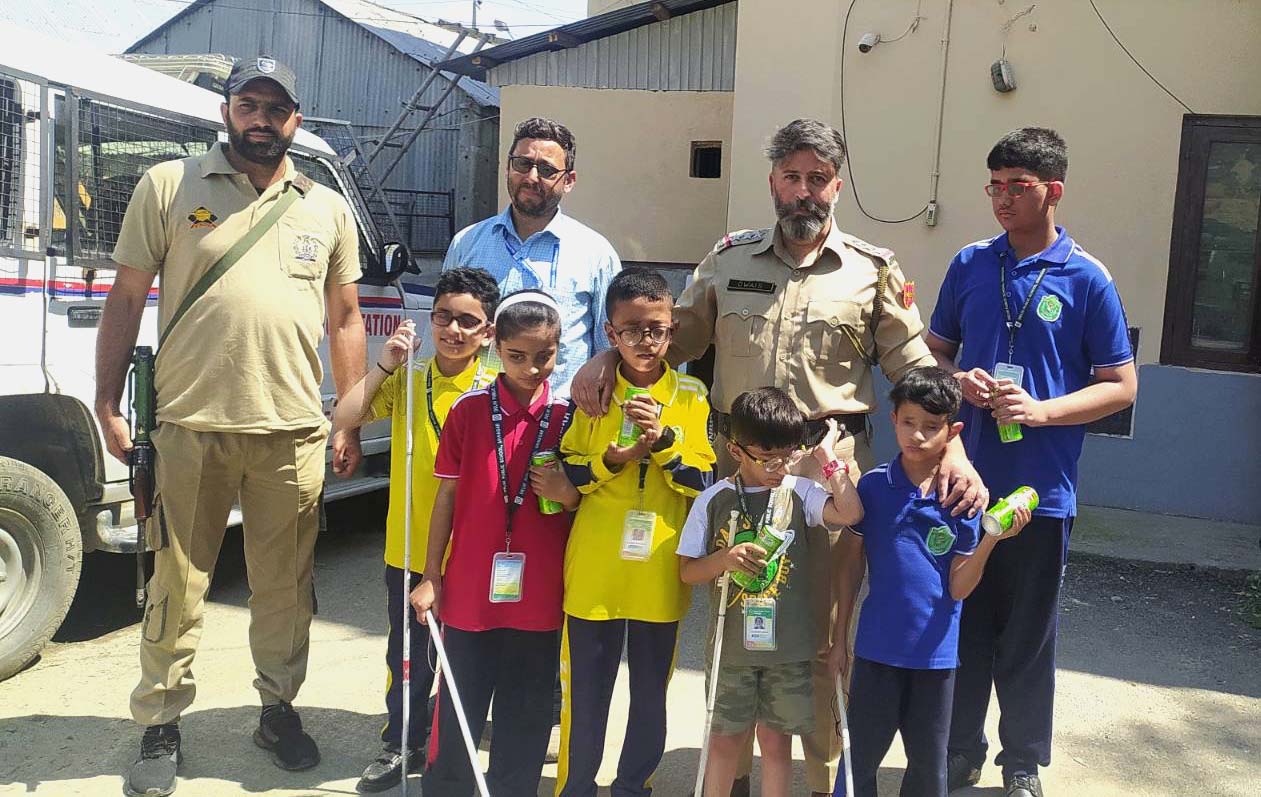 Empowering Insights: Visually Impaired Students Explore Pantha Chowk Police Station
---
On 3rd August 2023, a group of visually impaired students embarked on an enlightening visit to the Pantha Chowk Police Station. Accompanied by their teachers, the students received a warm welcome from the Station House Officer (SHO), who personally ensured that they experienced every aspect of the police station.
The visit began with a comprehensive tour of various sections within the police station. The students were particularly thrilled to visit the lock-up area, which sparked excitement and curiosity. Following this, the SHO provided detailed explanations about the evidence room, shedding light on its importance in law enforcement.
One of the highlights of the visit was a tactile experience where the students got to explore equipment used by the police, such as bullets, handcuffs, batons, and canes. This hands-on approach provided a deeper understanding of the tools and equipment that police personnel use in their line of duty.
Overall, the visit to Pantha Chowk Police Station proved to be an informative and engaging experience for the visually impaired students. With the thoughtful guidance of the SHO and the openness of the police officers, the students gained valuable insights into the various roles and responsibilities of law enforcement officers in ensuring public safety. This visit not only expanded their knowledge but also instilled a sense of respect and appreciation for the police force and their dedication to serving the community.