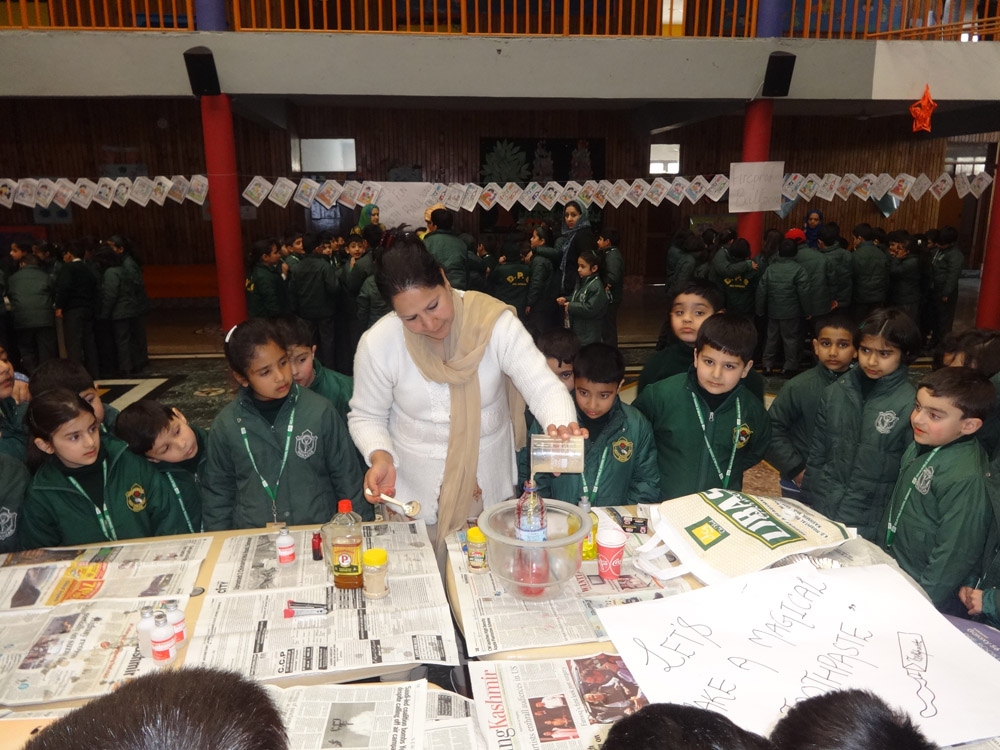 National Science Day – Celebrating Scientific Temper!
---
National Science Day is celebrated in India on February 28 each year to mark the discovery of the Raman Effect by Indian Physicist, Sir Chandrasekhar Venkata Raman on 28 February 1928 for which he was awarded the Nobel Prize in Physics.
As the nation observed National Science Day, students and teachers of our "Tiny Tots Wing" celebrated the festival with immense passion. The day was celebrated to explore new horizons and inculcate scientific temper among the students.
First, in the spirit of the day students keenly listened to their teachers talking about the significance of the day and Nobel laureate, Sir C.V.Raman. They were provided all required information about the importance of science and its use in our daily life and they also talked about science movies, lab equipments, the night sky and much more.
Excited, our little scientists were curious to try the experiments which had been planned by the Science Faculty. Teachers demonstrated a number of basic scientific experiments to re-establish that science is fun and applicable to many areas of everyday life. Experiments included:
Air is needed for burning- discover how a candle burns in presence of air.
Fire Proof balloons- discovering the water in the balloon makes them fireproof.
Black pepper trick- surface tension discoveries with water, blackpepper, and dish wash.
Rising water- a candle and some rising coloured water reveal a hidden property of air that is around you all the time.
Atmospheric pressure in water- discovers the power of atmospheric pressure; hold a glass of water and a lid and invert them.
Catching ice on string- discovering sprinkling salt catches ice on the string.
Magical toothpaste- warm water, dry yeast, hydrogen peroxide, dish wash and food colour creates magical toothpaste.
Students were highly enthusiastic and enjoyed the wide variety of experiments on display. Honorable Principal Ms. Kusam Warikoo appreciated the teachers for engaging the students in such enjoyable yet knowledgeable activities to inculcate scientific attitude among the students.
Each class contributed a display demonstrating the "science lab equipments" celebrating the scientific temper on occasion of National Science Day.