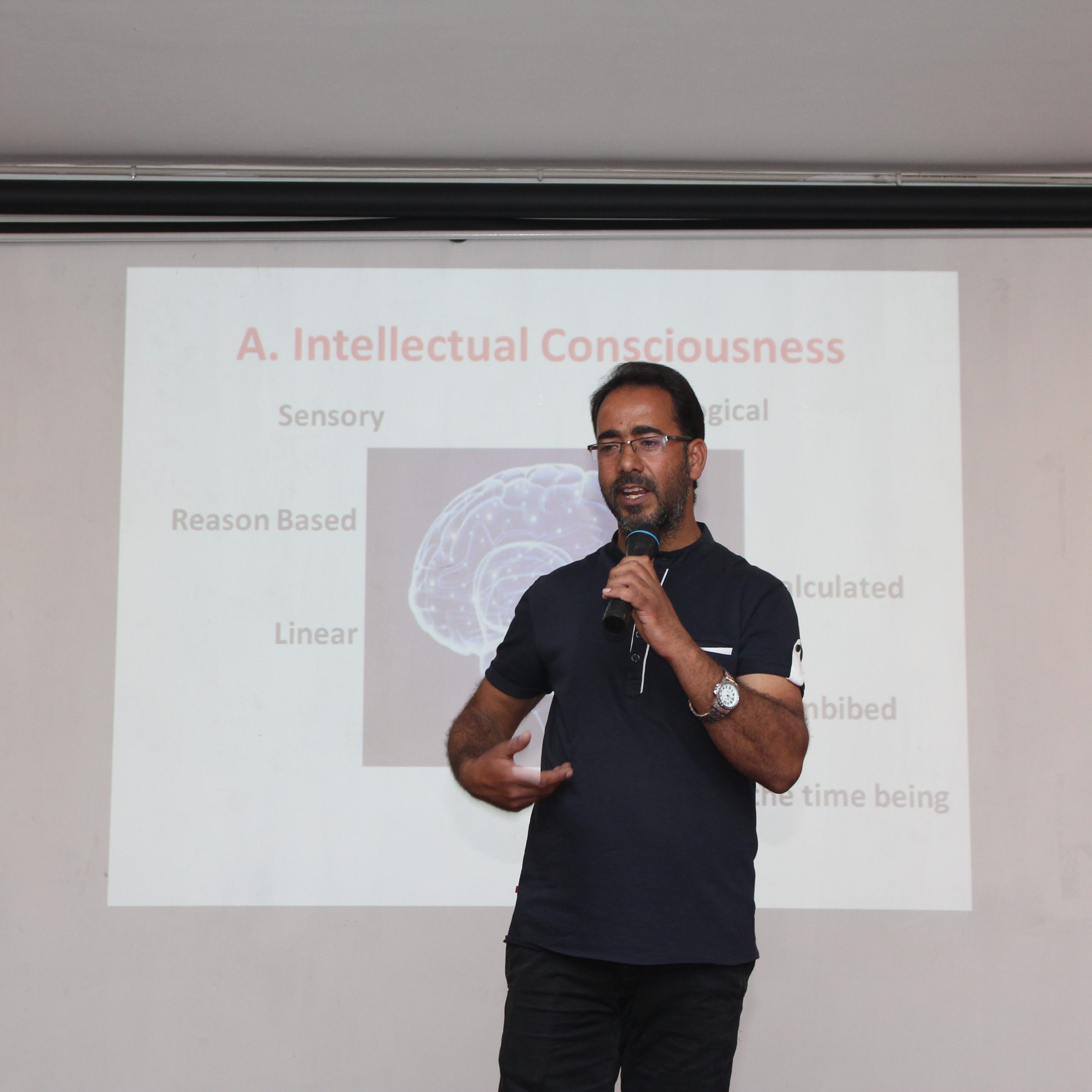 Workshop on consciousness and schooling
---
A workshop Consciousness and School: A Journey From The Teacher To The Child was held on Saturday, 10th September at 10 :30 am in the senior auditorium of DPS Srinagar. The resource person was Mr. Showkat Ahmed Ganai, a teacher of Secondary wing and the participants were the staff members of the same wing.
Mr. Showkat welcomed the audience with a number of Urdu couplets and put forth the objectives of the workshop i.e.,
Not to judge, criticise or praise.
To identify ourselves and our roles, to create a sense of belongingness with our school and our children.
To be self aware i.e., be conscious of our strengths and weaknesses.
To be introspective.
He then talked about three elements that shape our mind:
Ontology (Theory of Being)
Axiology (Theory of Values)
Epistemology (Theory of knowledge)
According to him, this knowledge could be:
Acquaintance knowledge
Procedural knowledge
Propositional knowledge
He further gave the essence of the state of 'being' i.e., to be Intellectually conscious, morally conscious, aesthetically conscious, God conscious. Each of these states was discussed threadbare with respect to the realms of our mind.
According to him wisdom lies in understanding the interplay of these states of being i.e. to be self aware and bring up each of these values when it comes to dealing with our children.
Thereafter he presented the Parent, School and Child triangle and deliberated upon the role of Management, Academic head and Teachers when it comes to delivering the goods.
Overall, an enlightening workshop which hopefully will pave the way for teachers to reach out to their children with a deeper understanding, greater passion, more empathy and mindfulness, thereby making the entire journey inspiring and worthwhile.